Interns
Summer 2023 internship applications are now open.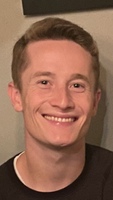 Ian Decker
Writing and Social Media Intern (Tim Kurkjian Sports Journalism Fellow)
Ian Decker is a second-year graduate student at the Philip Merrill College of Journalism at the University of Maryland. He grew up in Bethesda and has attended Big Train games since he was a kid. He has always loved sports and writing and hopes to become a sports beat writer one day. He loves giving voice to the untold stories of unique people.