Interns
Summer 2023 internship applications are now open.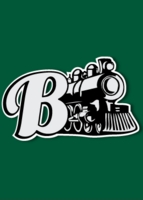 Daniel McCauley
Operations Intern (Bill and Mike Veeck Baseball Operations Fellow)
Daniel McCauley is an hockey enthusiast looking to expand his experience outside of hockey. Daniel has experience managing, coaching, scorekeeping, and constructing websites in his journey to explore what it be like help run a sports program's operations. He currently teaches skating and shooting skills while playing club hockey at George Mason University. Now, Daniel wants to expand his experience to a program like Bethesda Big Train that is bigger than anything he has taken on before.