Interns
Summer 2023 internship applications are now open.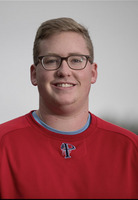 Bennett Solomon
Writing and Social Media Intern (Tim Kurkjian Sports Journalism Fellow)
Bennett is a rising junior at the University of Florida, where he is studying journalism. While at Florida, Bennett has contributed to ESPN Gainesville as well as GatorBait media. Additionally, Bennett is the beat writer for Florida's softball team. While at Whitman High School in Bethesda, Bennett was the sports editor and a writer for The Blue and White, the school's newspaper. Bennett's favorite sports to cover are baseball and hockey and he is a huge DC sports fan.