Interns
Summer 2023 internship applications are now open.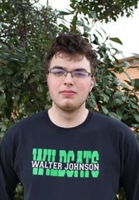 Jack Stashower
Alexander DiMisa High School Leadership Fellow
Jack Stashower lives in Bethesda and is a rising senior at Walter Johnson High School. Jack has worked with Bethesda Big Train for three years. He works for WJ's student newspaper, The Pitch. Please don't bring up the fact that he cheers for the Cleveland Browns.