Host Family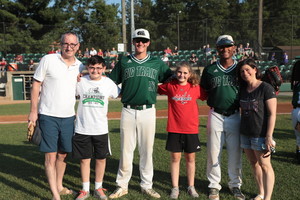 Host families are a vital part of the Big Train's success both on and off the field. The Big Train are always looking for dedicated, kind-hearted, grounded, and good-natured families to share their homes with a player (or players) during the 2023 summer season.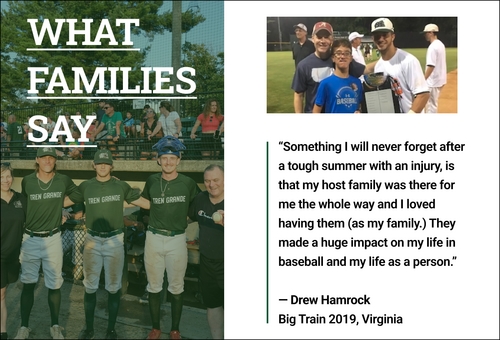 The Bethesda Community Base Ball Club, stewards of the Big Train summer collegiate team, is a non-profit, volunteer-based organization that relies on host families every summer. While some of our players will be from the DMV area, many come from across the country and will be in a brand-new environment away from their school, home, friends, and family. The goal of the host family program is to help players adjust to moving to a new area, assist them as they get acquainted with the community, and provide a safe and stable living environment in an unfamiliar new city – their "home away from home." Players are often more than just a guest, they become part of the family. The bond between many host families and Big Train players continues well beyond the summer and can last a lifetime.
Below you will find more information about the host family program. If you are interested in hosting a player (or players) or have additional questions about the Host Family experience and expectations, please reach out. We can also put you in touch with past host families who would be glad to share their own experiences.
Learn more about the host family experience below!