Bethesda Big Train offers five exciting internships for the summer. The timing of each internship is from May 21 to August 2, 2019. The Internship opportunities are: Operations and Marketing Internship, Social Media Internship, and Sports Writing Internship, Radio Broadcasting Internship, and In-Game Host Internship. Internship applications must be submitted by March 1st.
As of January 17th, we are only looking for Operations and Marketing Interns.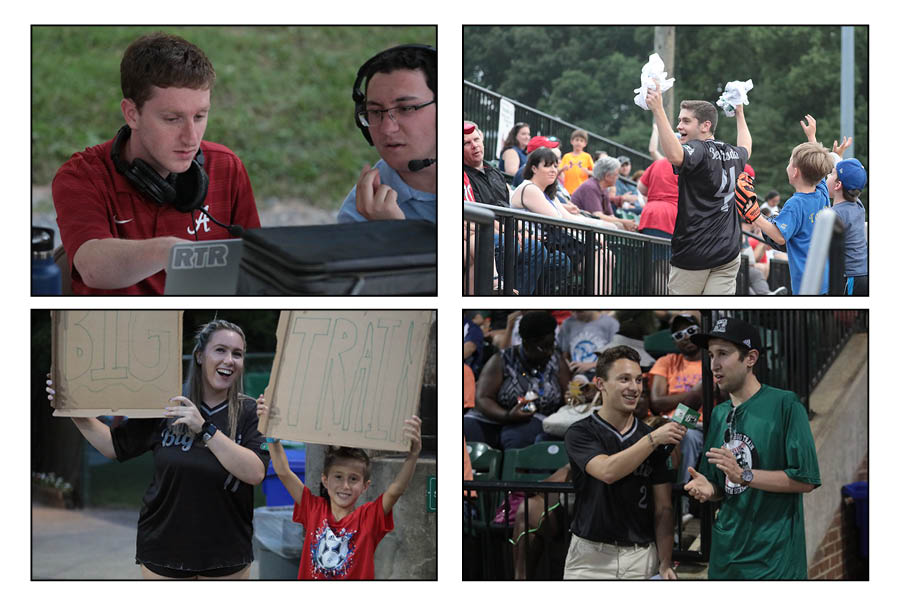 Game Day Operations and Marketing Internship
The Bethesda Big Train summer collegiate baseball team is looking for highly motivated and driven college students who are interested in pursuing a career in sports. We are currently looking for enthusiastic and outgoing individuals to join our team for our 21st season. This internship is no ordinary job; we ask for an extensive time commitment for pre-game set up, game operations, and outside community events. This internship program is designed to give students real-life experiences in the sports industry including event promotion, community outreach, customer service, merchandise and ticket sales, marketing, and game-operations. Interning with Bethesda Big Train offers educational and networking opportunities, and course credit is available for college students. This position is unpaid.
Qualifications:
College students
Ability to work night and weekend events
Customer service background preferred
Knowledge of baseball preferred
Must be driven and have a desire to work hard
Responsibilities include but are not limited to the following:
• Work in all aspects of summer collegiate baseball to gain understanding of the business
• Promote Big Train and Big Train Baseball Summer Camp in the community through the distribution of marketing materials and pocket schedules
• Participate and assist in the execution of pre-game, in-game and post-game promotions and events
• Assist the team with essential game operations such as merchandise, ticket and concession sales, and in-game entertainment activities
• Assist with special events at stadium, such as corporate outings and birthday parties
• Prepare materials for Big Train merchandise sales, daily raffle, and promotional giveaways
• Develop, prepare for and participate in various theme nights
• Represent Big Train at various community events
• Help maintain a clean stadium and assist in ensuring a safe and family-friendly environment for fans
• Brainstorm ideas and marketing strategies to benefit Big Train
• Assist in other duties put forth by full-time staff
To apply, submit resume and cover letter to Davids@bigtrain.org with the subject "Operations internship"