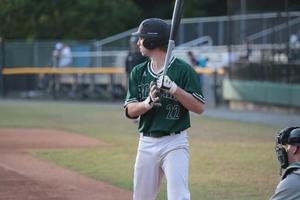 Get back on track: that's what the Big Train want to do Sunday night against the last place Alexandria Aces. Bethesda has taken a couple tough losses recently, cooling off what had been a red-hot team. Yet, it's tough to even say they're cooling off--despite the recent losses, the team largely has been a victim of unfortunate strikes of bad luck and poor circumstances rather than simply playing poorly. That's what they'll look to show on Sunday, that they're every bit as dominant of a team as they'd like us to believe.
The Big Train and Alexandria Aces have met three times already this season--all at Shirley Povich Field, unlike this road contest. Bethesda took the first game 8-0 and the second game, the first of a double-header, 10-5. They dropped the second game of that double-header 4-8, meaning they're 2-1 for the season against the Aces.
Coming off of a loss, the Big Train are 3-1 on the season--they don't drop two-in-a-row often. Come support the team on the road in Alexandria. For the first time in four games, the first--and only--game will get underway at 6:30 p.m.