2020 FRIENDSHIP GAME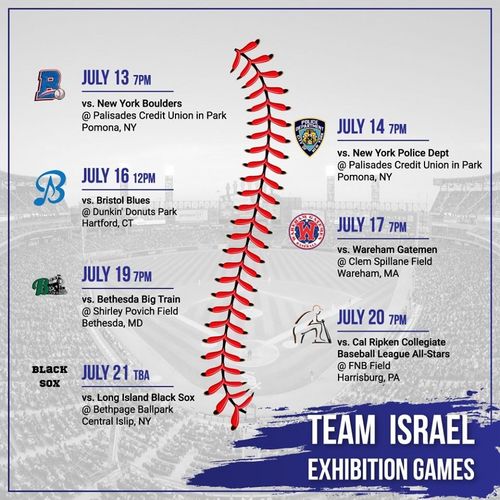 We are excited to announce that Big Train will host the Israeli National Team at Shirley Povich Field on Sunday, July 19! This special Friendship game is one of the Israeli National Team's final contests on their Northeast exhibition tour before they head to Tokyo for the 2020 Olympics!
As this is a special, non-season exhibition contest, Big Train season passes will not be valid for this event. Stay tuned for more ticketing information as the season gets closer.